Jim Laffoon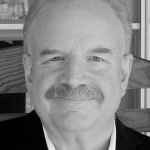 Jim Laffoon is part of the international leadership team of Every Nation and also serves on the pastoral staff of Bethel World Outreach Center in Nashville, Tennessee. He travels extensively, teaching and ministering in the body of Christ.
He and his wife, Cathy, live in Franklin, Tennessee with three of their seven children.
Jim made a commitment to Christ during his senior year of high school. He spent three years serving in the US Army Paratroopers, then earned a degree in Biblical Theology from Manna Christian College. Since that time, he has served as a missionary, senior pastor and the Dean of Students at a bible college.
Jim Critcher
Trained as a professional musician, Jim Critcher was a master class student of world-renowned guitarist Christopher Parkening. He has been a professional musician and worship leader and taught at various colleges and universities. In addition, he was a recording engineer, producer and ran a media production company prior to coming into full-time ministry.
Jim currently lives in the Washington, D.C. area where he is the Executive Pastor of Grace Covenant Church in Chantilly, Virginia. Prior to coming to Washington, D.C., he was the Senior Pastor of Grace Covenant Church in Rocky Mount, North Carolina.
Jim travels and ministers prophetically across the United States and internationally as part of the leadership team of Every Nation. A recognized prophetic voice, he regularly ministers at a number of prophetic conferences and has ministered alongside Bishop Bill Hamon, Cindy Jacobs, Chuck Pierce and others.
Jim and Angie, married for 34 years, live in the Shenandoah Valley of Virginia and have two grown children and two grandsons.